This year, for the first time, the event will take place on the Front Stage in the yard of the Black Sea Arena, where the Parisian band L'Impératrice will offer listeners a new musical adventure. In this post, we will share with you some important information that you should definitely remember before you decide to go to the Shekvetili.
- Start of the event.
The doors of the event will open at 18:00 and before the French band creates a festive mood in the open space, the electronic music duo Endorphins will take care of the mood of the guests. In the yard, Black Sea Arena's friendly partners will organize a small adventure and offer you different zones. Remember to arrive at the event on time to avoid queues and traffic jams.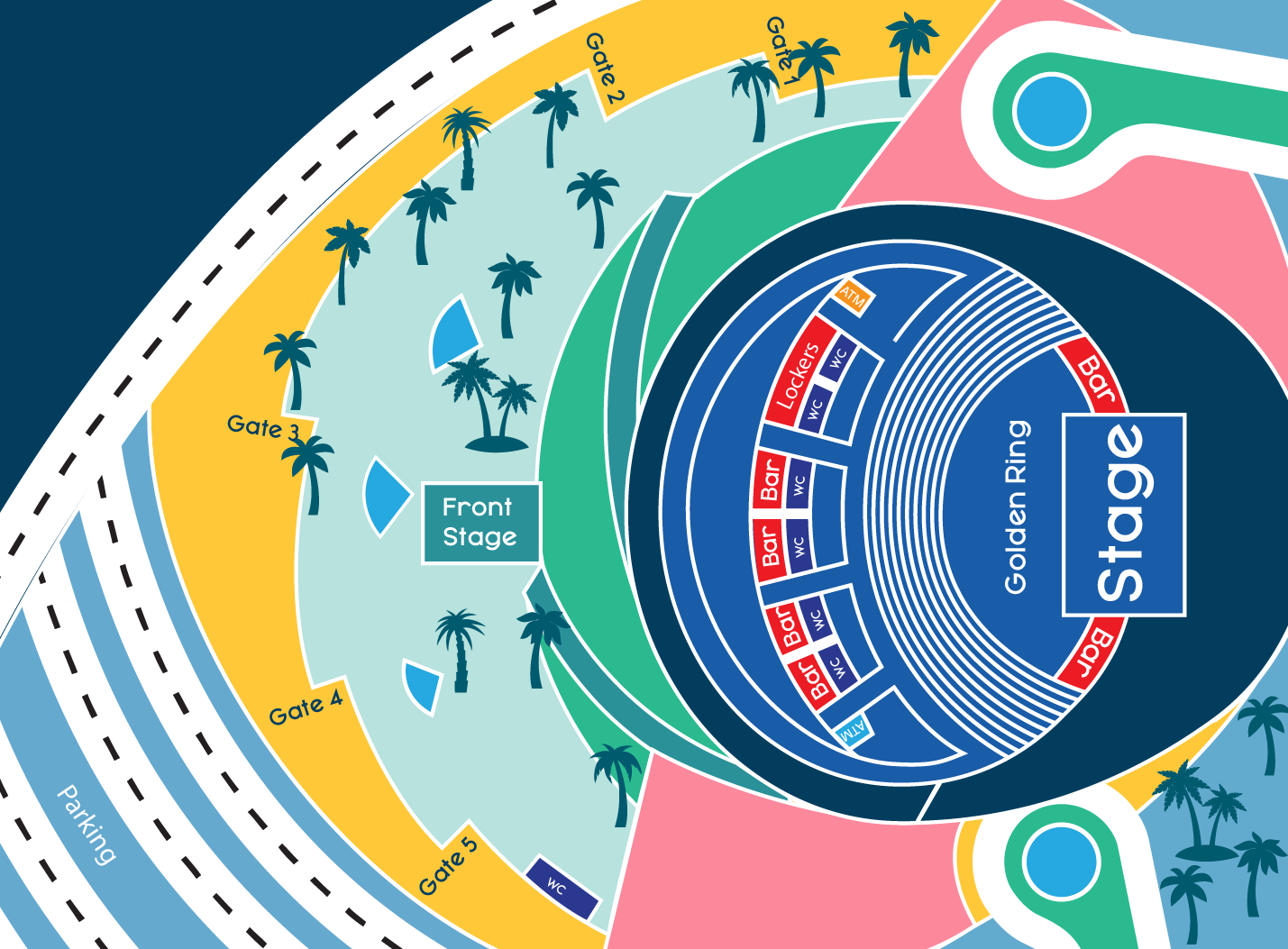 - For the first time, an Afterparty after the event.
After the event, an afterparty will be held at The Social Space, where you will be able to share the emotions gathered during the concert with the attendees and listen to music appropriate to the mood, which will be taken care of by the resident artists of The Social Space with the Pleasure Hunters project. You can buy tickets from this link.
- Three day musical journey
You can stay in Shekvetili longer and attend various events, not just one, as events on August 13, 14, and 16 are planned at The Social Space. During these few days, one big musical journey awaits you at The Social Space and in the yard of Black Sea Arena.
On August 13, It is possible to listen to the collaborative album of The Social Space,
On August 14, multi-instrumentalist Allen Hulsey will perform,
On August 16, you will share the feeling of unity with the pioneer of Organic House and the founder of All Day I Dream, Lee Burridge, and you will feel the transcendental rhythms.
- How to get to Shekvetili?
For your comfortable ride to Shekvetili, Bene Exclusive will care for it. Playlists made especially for you will make the journey more comfortable and will set the mood for the concert in advance. See the bus schedule.
If traveling by train is more comfortable for you, know that especially for this day, the Georgian Railways has scheduled additional rides that will stop at the Black Sea Arena platform. The platform is about 100 meters from the gates, and before attending the event, you can take a walk in the Musicians' Park. See the train schedule.